How to Create the Next Facebook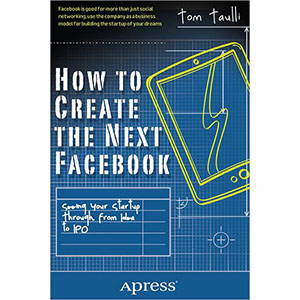 In just under a decade, Facebook has gone from a Harvard prodigy's dorm-room experiment to an essential part of the social life of hundreds of millions of children, teens, and adults across the globe. It's no surprise, then, that the company has been the subject of countless magazine articles, books, and even movies. But despite the extensive coverage that has been given to the company in the years since founder Mark Zuckerberg first took Facebook live on Harvard's server, one question remains unanswered: From a business standpoint, how, exactly, did Facebook do it?
How did a college student with no real-world business experience take a relatively simple idea and then, less than ten years later, turn it into a $100 billion dollar company? What specific steps did Facebook take along its journey to creating perhaps the most innovative startup of the 21st century? What approach did it take when pitching venture capitalists, and how did it go about forging its many strategic partnerships? And, most importantly, how can would-be founders learn and effectively utilize Facebook's unique techniques and strategies in their own startup efforts? In How to Create the Next Facebook, tech guru Tom Taulli answers all of these questions and more, crystallizing the process by which Facebook was shepherded from idea to IPO to provide a guided blueprint for budding entrepreneurs who are ready to start building their own great business.
Regardless of what stage of development your startup is in, How to Create the Next Facebook provides you with clear, compelling, and ultimately actionable advice extracted from Facebook's startup success story. You'll learn how Facebook handled the very same situations your startup is confronting—from how it arrived at its mission statement to what its priorities were during its talent search process—before gaining access to all the concrete, practical guidance you need to make the right decisions for your company and continue moving forward with confidence. And, of course, because Facebook didn't get everything right at first, author Tom Taulli painstakingly details the company's most costly mistakes, documenting everything from its protracted legal struggles to its many failed attempts at establishing multiple revenue streams, so that you can arm your company against the various challenges that threaten to sink even the very best startups.
By the time you turn the final pages of How to Create the Next Facebook, you'll realize that Facebook is more than just a fun place to catch up with old friends; it is the ideal model to follow for those who, like you, are ready to build the world's next great startup.
What you'll learn
After reading this book, you will be able to:
Capitalize on the Facebook phenomenon and understand how top startups are built.
Avoid the most common pitfalls that cripple young ventures and improve your startup's chances at long-term success.
Uncover innovative ways to boost your startup's growth and learn the importance of developing multiple revenue streams.
Understand the startup financing process, from angel funding to the IPO.
Protect yourself, your company, and your intellectual property from the competition.
Create a sustainable and profitable company with long-term growth prospects.
Who this book is for
How to Create the Next Facebook is specifically designed for the more than 400 million estimated entrepreneurs worldwide who are currently in the process of developing their own company. In addition, this book will appeal to aspiring entrepreneurs of all ages who, although they have not yet begun to develop their own company, are nonetheless interested in doing so in the future. Finally, thanks to the general interest that mainstream movies, narrative books, and the site itself have generated for Facebook, those who are fascinated by the company and want to learn the ins and outs of its early business efforts will constitute a third audience.
Table of Contents
Chapter 1: The Mission
Chapter 2: Legal Structure
Chapter 3: The Product
Chapter 4: Raising Capital
Chapter 5: The Pitch
Chapter 6: Deal Terms
Chapter 7: Go-to-Market
Chapter 8: The Financials
Chapter 9: The Business Model
Chapter 10: Being a Great CEO
Chapter 11: The Team
Chapter 12: M&A
Chapter 13: Selling Your Company
Chapter 14: The IPO
Chapter 15: Wealth Management
Chapter 16: Conclusion
Book Details
Paperback: 208 pages
Publisher: Apress (September 2012)
Language: English
ISBN-10: 1430246472
ISBN-13: 978-1430246473
Download [3.8 MiB]