Smart Retail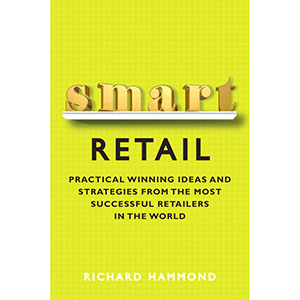 The world's #1 guide to retail success, complete with crucial, up-to-date insights–including new case studies, ideas, strategies, and tactics from today's best retailers, like TopShop, IKEA, and Best Buy. Smart Retail incorporates several valuable chapters, including:
Opportunities to learn from past retail pioneers: simple yet effective strategies your competitors have forgotten.
How to use data to drive profit and growth.
How to do more with less, and maximize the value each team member brings to the table.
How to use new technology to develop highly productive, innovative "Remote Teams".
Covering everything from creating the ultimate retail experience to understanding the customer and the importance of motivated workers, this is the book that will equip managers, team-workers, retail entrepreneurs and indeed anybody who sells direct to customers, with practical winning ideas and strategies.
Table of Contents
Part one: You
Chapter 1. What do you want for yourself?
Chapter 2. Rising above the crowd
Chapter 3. Keeping it simple
Chapter 4. Rolling those snowballs
Part two: Team
Chapter 5. What's the Big Idea?
Chapter 6. How to build great teams
Chapter 7. How to get people out of bed
Chapter 8. All we need is a little better every time
Part three: Customer
Chapter 9. We love shopping here!
Chapter 10. Price and value
Chapter 11. Promote or die
Chapter 12. Marketing for real people
Part four: Store
Chapter 13. Discovery!
Chapter 14. The great big theater of shop
Chapter 15. Detail, detail, detail—the store environment
Chapter 16. And finally…how we got here
Appendix I. Your job and Smart Retail
Appendix II. Take-action time
Appendix III. Street time
Appendix IV. Books for retailers
Book Details
Paperback: 240 pages
Publisher: FT Press (May 2012)
Language: English
ISBN-10: 0133066126
ISBN-13: 978-0133066128
Download [6.2 MiB]