Mind Mapping with FreeMind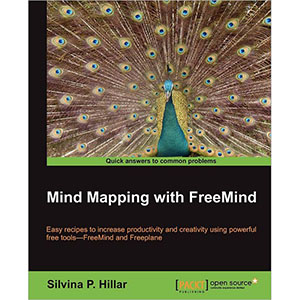 FreeMind is the powerful free mind mapping software used by millions of people worldwide to capture their ideas and communicate them visually.
Mind mapping with FreeMind will teach you how to develop different kinds of mind maps to capture and arrange your ideas. You will learn how to combine FreeMind or FreePlane with other free software in order to enhance the mind maps. You will learn to link and share them for use with mobile devices.
Mind mapping with FreeMind provides easy to follow instructions to design different types of mind maps according to the needs of teachers and students. The book includes visual aids and example charts. Mind maps can be created in a simple way and throughout the book they can be enhanced using all the features that FreeMind offers. Visually attractive mind maps are displayed in the book as examples for you to build on.
What you will learn from this book
Design a mind map that's visually attractive using icons and writing enough text and adding notes where necessary
Represent the subject matter using key words developing a radiant hierarchy through word sizes
Associate ideas through words, icons and images
Develop a graphic technique working with bitmaps, designing SVG for the mind map or inserting external objects
Link the mind map to an email address, local or external hyperlinks
Export and share the mind map in different formats
Approach
The book is presented in easy to follow Cookbook recipes covering a wide variety of tasks and applications.
Who this book is written for
The book is for users of FreeMind and FreePlane or new users who would like to explore the world of free mind mapping software. No previous experience is required.
Book Details
Paperback: 146 pages
Publisher: Packt Publishing (October 2012)
Language: English
ISBN-10: 1849517622
ISBN-13: 978-1849517621
Download [20.3 MiB]