Customer Service: New Rules for a Social Media World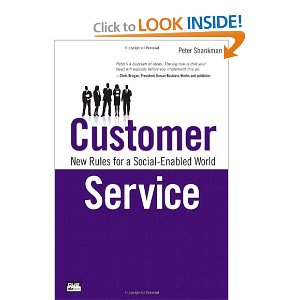 Use Social and Viral Technologies to Supercharge your Customer Service!
Using social media, you can deliver amazing customer service–and generate an army of fans who'll promote you in good times, and rescue you from disaster. Now, legendary online marketing expert Peter Shankman shows you exactly how to do all that–without spending a fortune! Shankman draws on his immense experience as founder of the online growth company HARO and marketing consultant to multiple Fortune 500 clients. He presents straight-to-the-point solutions for building customer loyalty, trust, and credibility online–and rebuilding it when catastrophe strikes. Companies around the world are driving enormous value from online customer service at remarkably low cost. You can, too. Peter Shankman will show you how–step-by-step, right now!
You'll learn how to:
Organize a small, powerful social media team on a tight budget
Listen to what your customers, advisors, and markets are really saying
Make prospects feel like rock stars from the moment they find you
Choose online media that make the most sense for you
Avoid wasting time with platforms that won't help you
Earn your customer's loyalty, trust, and credibility
Learn from other companies' viral "disasters"
Rebuild your credibility after you've taken a public "hit" online
Make sure everyone hears your customers when they compliment you
Capture all your customer knowledge–and use it in real time
Keep people talking–and not just about you
Book Details
Paperback: 208 pages
Publisher: Que (December, 2010)
Language: English
ISBN-10: 078974709X
ISBN-13: 978-0789747099
Download [6.6 MiB]