Website Design and Development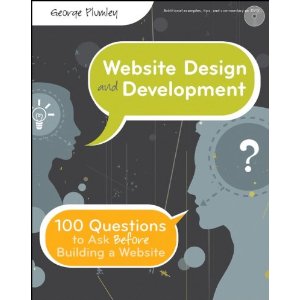 A helpful book-and-video package for building and maintaining a successful Web siteHow do you know that you've done everything possible to create a unique, enriching, and successful Web site, particularly when you're hiring others to do it? With Website Design and Development, you'll feel confident that you've exhausted every facet of building a Web site. The clever question-and-answer format walks you through easily overlooked details, acting as a virtual consultant. You'll get clear, easy-to-follow advice on everything from finding a host, design and layout, creating content, marketing, to staying secure. Each question features a rating as to how critical it is to the welfare of the site, allowing you to pick and choose where to spend your time and money, and the answers contain helpful illustrations as well as action points. In addition, your learning experience is further enhanced by the high-quality accompanying video.
Contains professional advice for creating—and maintaining—a successful Web site
Features an accompanying video that offers additional examples, commentary, and advice for each question.
Lists questions you should ask yourself or your web developer and then presents clear, concise answers as well as helpful checklists
Rates each topic as to its importance in the grand scheme of your Web site so that you can determine how to spend your time and money
Website Design and Development answers the essential questions that need to be asked before creating a Web site.
Book Details
Paperback: 360 pages
Publisher: Wiley (November 2010)
Language: English
ISBN-10: 0470889527
ISBN-13: 978-0470889527
Download [14.2 MiB]