Near Field Communication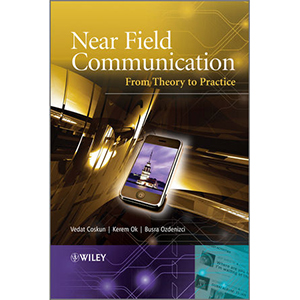 This book provides the technical essentials, state-of-the-art knowledge, business ecosystem and standards of Near Field Communication (NFC) by NFC Lab – Istanbul research center which conducts intense research on NFC technology.
In this book, the authors present the contemporary research on all aspects of NFC, addressing related security aspects as well as information on various business models. In addition, the book provides comprehensive information a designer needs to design an NFC project, an analyzer needs to analyze requirements of a new NFC based system, and a programmer needs to implement an application. Furthermore, the authors introduce the technical and administrative issues related to NFC technology, standards, and global stakeholders. It also offers comprehensive information as well as use case studies for each NFC operating mode to give the usage idea behind each operating mode thoroughly. Examples of NFC application development are provided using Java technology, and security considerations are discussed in detail.
Key Features:
Offers a complete understanding of the NFC technology, including standards, technical essentials, operating modes, application development with Java, security and privacy, business ecosystem analysis
Provides analysis, design as well as development guidance for professionals from administrative and technical perspectives
Discusses methods, techniques and modelling support including UML, demonstrating them with real cases
Contains case studies such as payment, ticketing, social networking and remote shopping
This book will be an invaluable guide for business and ecosystem analysts, project managers, mobile commerce consultants, system and application developers, mobile developers and practitioners. It will also be of interest to researchers, software engineers, computer scientists, information technology specialists including students and graduates.
Book Details
Hardcover: 390 pages
Publisher: Wiley (February 2012)
Language: English
ISBN-10: 1119971098
ISBN-13: 978-1119971092
Download [5.7 MiB]