Inside LightWave 3D v10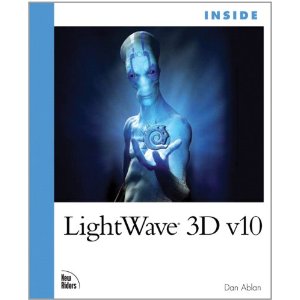 LightWave is a software package used for rendering 3D images, both animated and static. Version 10 is completely new and includes an all new code engine with a new interface and feature sets.
Written by award-winning animator and trainer, Dan Ablan, this down-to-earth, easy-to-follow guide offers an invaluable set of project tutorials that teach readers the ins and outs of LightWave and shows them the techniques they need to master this powerful 3D software. The accompanying DVD features hours of high-quality video training tutorials that will help readers take the projects in the book to new heights.
Table of Contents
A. Introduction  – Understanding LightWave 10 and Core
1. LightWave 10 Modeler
2. LightWave 10 Layout
3. Texture Creation
4. Lighting in 3D
5. 3D Cameras
6. 3D Animation
7. Broadcast Animation
8. 3D Product Shots
9. 3D Medical Creation
10. Dynamics & Particles
11. Bones and Inverse Kinematics
12. Rendering Animations
13. Finishing Up
A. What's on the DVD
Index
Book Details
Paperback: 408 pages
Publisher: New Riders Press (April 2011)
Language: English
ISBN-10: 032176661X
ISBN-13: 978-0321766618
Download [31.0 MiB]