FISMA and the Risk Management Framework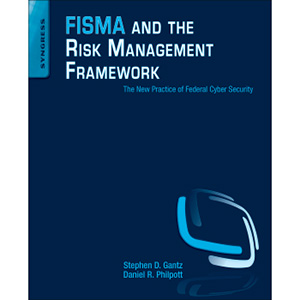 If you are responsible for meeting federal information security requirements such as FISMA, this book is all you need to know to get a system authorized. Now in the first full revision of FISMA since its inception in 2002, a new wave of stronger security measures are now available through the efforts of the Department of Defense, Office of the Directory of National Intelligence, Committee for National Security Systems and the National Institute of Standards and Technology.
Based on the new FISMA requirements for 2011 and beyond, this book catalogs the processes, procedures and specific security recommendations underlying the new Risk Management Framework. Written by an experienced FISMA practitioner, this book presents an effective system of information assurance, real-time risk monitoring and secure configurations for common operating systems.
Learn how to build a robust, near real-time risk management system and comply with FISMA
Discover the changes to FISMA compliance and beyond
Gain your systems the authorization they need
Table of Contents
Chapter 1. Introduction
Chapter 2. Federal Information Security Fundamentals
Chapter 3. Thinking About Risk
Chapter 4. Thinking About Systems
Chapter 5. Success Factors
Chapter 6. Risk Management Framework Planning and Initiation
Chapter 7. Risk Management Framework Steps 1 & 2
Chapter 8. Risk Management Framework Steps 3 & 4
Chapter 9. Risk Management Framework Steps 5 & 6
Chapter 10. System Security Plan
Chapter 11. Security Assessment Report
Chapter 12. Plan of Action and Milestones
Chapter 13. Risk Management
Chapter 14. Continuous Monitoring
Chapter 15. Contingency Planning
Chapter 16. Privacy
Chapter 17. Federal Initiatives
Appendix A. References
Appendix B. Acronyms
Appendix C. Glossary
Book Details
Paperback: 584 pages
Publisher: Syngress (November 2012)
Language: English
ISBN-10: 1597496413
ISBN-13: 978-1597496414
Download [20.1 MiB]