XNA Game Studio 4.0 for Xbox 360 Developers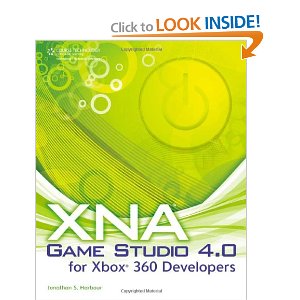 With the release of XNA Game Studio Express version 2.0, the XNA toolkit is becoming more popular for programming both independent and commercial games for the PC and Xbox 360. "Complete XNA: An Exploration of the XNA Framework Library" shows intermediate to advanced game programmers how to use XNA with C# to program games. The book provides a comprehensive look at the entire XNA Framework, combining an analytical approach and examples that cover every class in the Library. Organized in a reference format, from introductory topics through the content pipeline, readers can work through the book in sequence or choose only the topics they are interested in. This is the only book on the market that features advanced-level coverage of XNA, making it suitable for both professionals and serious game development students.
About the Author
Jonathan S. Harbour has been programming video games since the 1980s. His first game system was an Atari 2600, which he played with disassembled on the floor of his room as a kid. He has written on numerous subjects such as C++, C#, Basic, Java, DirectX, Allegro, Lua, DarkBasic, Pocket PC, and game consoles. He is the author of the recent books Visual C# Game Programming for Teens; Beginning Java Game Programming, 2nd Edition; Visual Basic Game Programming for Teens, Third Edition; and Multi-Threaded Game Engine Design. He holds a master's degree in Information Systems Management. Visit his Web log and game-development forum at http://www.jharbour.com.
Book Details
Paperback: 432 pages
Publisher: Course Technology PTR (February 2011)
Language: English
ISBN-10: 9781584505372
ISBN-13: 978-1584505372
Download [4.4 MiB]