Smashing Logo Design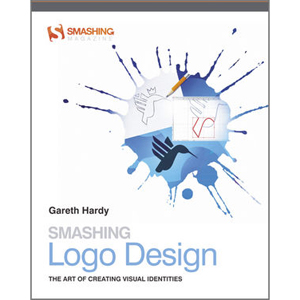 The ultimate guide to Logo Design from the world's most popular resource for web designers and developers
Web designers and developers now find themselves tasked with designing not only a client's Web site, but also their logo and brand identity. By adding Logo Design to your portfolio, you also add brand skills and unique content. This unparalleled guide dives into the topic of design theory and tells you everything you need to know in order to build remarkable logo. No matter your level of experience, Smashing Magazine covers techniques and best practices in understandable way. You'll look behind the scenes at the art of creating identities. From theory to instruction to inspiration, this must-have book addresses the challenges and rewards of creating a logo that adheres to specific rules of successful design.
Details the process of creating a memorable and unique logo, from finding inspiration to executing the design
Looks at what makes a logo successful, various typefaces to explore, ways to use color, the pros and cons of vector, how to prepare for print, and more
Zeroes in on the research, concepts, and techniques that go into designing an amazing logo
Includes more than 400 never-before-published logos, interviews with established designers, and biographies of logo design masters with case studies of their iconic work
Appeals to a wide range of readers, from aspiring designer to experienced professional
Encompassing everything about the art of creating identities, this is the only book you need to get started designing today.
From the Back Cover
Taking you Beyond the Pretty Picture to the Techniques Behind the Logo
Smashing Logo Design goes much further than simply showcasing pretty pictures. It covers the design theory and techniques needed to build great-looking logos.
Smashing Logo Design looks at the challenges of designing a logo while detailing best practices for producing a successful project. Hardy's logo design process is explained in detail, from the point of first contact with the client to the handing over of the product. Featuring hundred of never-before-publishing logos and quotes from established designers. Smashing Logo Design appeals to any aspiring designer or experienced professional.
Inside You Will Learn:
What Makes a Successful Logo
How to Write a Successful Design Brief
How to Translate Your Research to Usable Concepts
Why You Should Sketch
How to convert Your Sketches to Vector Images
How to Select the Best Typefaces and Colors for Your Logo
How to Prepare Logo Files for Print
How to Make Effective Client Presentations
How to Create Logo Usage Guidelines
Smashing Magazine (smashingmagazine.com) is one of the world's most popular Web-design online magazines. True to the Smashing mission, the Smashing Magazine book series delivers useful and innovative information to Web designers and developers.
Book Details
Paperback: 304 pages
Publisher: Wiley (June 2011)
Language: English
ISBN-10: 1119993326
ISBN-13: 978-1119993322
Download [18.3 MiB]