Apache Maven Dependency Management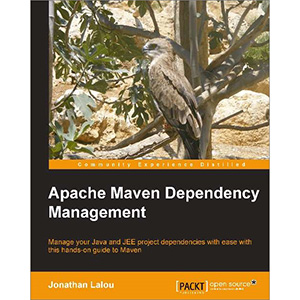 Managing dependencies in a multi-module project is difficult. In a multi-module project, libraries need to share transitive relations with each other. Maven eliminates this need by reading the project files of dependencies to figure out their inter-relations and other related information. Gaining an understanding of project dependencies will allow you to fully utilize Maven and use it to your advantage.
Aiming to give you a clear understanding of Maven's functionality, this book focuses on specific case studies that shed light on highly useful Maven features which are often disregarded. The content of this book will help you to replace homebrew processes with more automated solutions.
This practical guide focuses on the variety of problems and issues which occur during the conception and development phase, with the aim of making dependency management as effortless and painless as possible. Throughout the course of this book, you will learn how to migrate from non-Maven projects to Maven, learn Maven best practices, and how to simplify the management of multiple projects. The book emphasizes the importance of projects as well as identifying and fixing potential conflicts before they become issues. The later sections of the book introduce you to the methods that you can use to increase your team's productivity. This book is the perfect guide to help make you into a proud software craftsman.
What you will learn from this book
Learn how to use profiles, POM, parent POM, and modules
Increase build-speed and decrease archive size
Set, rationalize, and exclude transitive dependencies
Optimize your POM and its dependencies
Migrate projects to Maven including projects with exotic dependencies
Approach
An easy-to-follow, tutorial-based guide with chapters progressing from basic to advanced dependency management.
Who this book is written for
If you are working with Java or Java EE projects and you want to take advantage of Maven dependency management, then this book is ideal for you. This book is also particularly useful if you are a developer or an architect. You should be well versed with Maven and its basic functionalities if you wish to get the most out of this book.
Book Details
Paperback: 158 pages
Publisher: Packt Publishing (October 2013)
Language: English
ISBN-10: 1783283017
ISBN-13: 978-1783283019
Download [5.2 MiB]