The Handbook of Credit Risk Management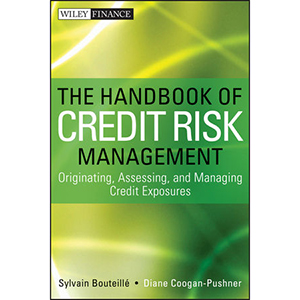 A comprehensive guide to credit risk management
The Handbook of Credit Risk Management presents a comprehensive overview of the practice of credit risk management for a large institution. It is a guide for professionals and students wanting a deeper understanding of how to manage credit exposures. The Handbook provides a detailed roadmap for managing beyond the financial analysis of individual transactions and counterparties. Written in a straightforward and accessible style, the authors outline how to manage a portfolio of credit exposures–from origination and assessment of credit fundamentals to hedging and pricing. The Handbook is relevant for corporations, pension funds, endowments, asset managers, banks and insurance companies alike.
Covers the four essential aspects of credit risk management: Origination, Credit Risk Assessment, Portfolio Management and Risk Transfer.
Provides ample references to and examples of credit market services as a resource for those readers having credit risk responsibilities.
Designed for busy professionals as well as finance, risk management and MBA students.
As financial transactions grow more complex, proactive management of credit portfolios is no longer optional for an institution, but a matter of survival.
Table of Contents
Part I: Origination
Chapter 1. Fundamentals of Credit Risk
Chapter 2. Governance
Chapter 3. Checklist for Origination
Part II: Credit Assessment
Chapter 4. Measurement of Credit Risk
Chapter 5. Dynamic Credit Exposure
Chapter 6. Fundamental Credit Analysis
Chapter 7. Alternative Estimations of Credit Quality
Part III: Portfolio Management
Chapter 9. Credit Portfolio Management
Chapter 10. Economic Capital and Credit Value at Risk (CVaR)
Chapter 11. Regulation
Chapter 12. Accounting Implications of Credit Risk
Part IV: Mitigation and Transfer
Chapter 13. Mitigating Derivative Counterparty Credit Risk
Chapter 14. Structural Mitigation
Chapter 15. Credit Insurance, Surety Bonds, and Letters of Credit
Chapter 16. Credit Derivatives
Chapter 17. Collateral Debt Obligations (CDOs)
Chapter 18. Bankruptcy
Book Details
Hardcover: 352 pages
Publisher: Wiley (December 2012)
Language: English
ISBN-10: 1118300203
ISBN-13: 978-1118300206
Download [1.6 MiB]