The App Design Handbook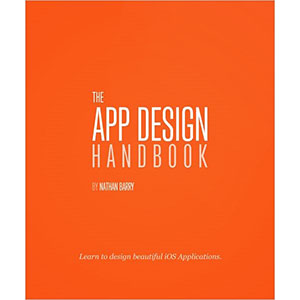 In this book, you'll learn the entire design process. Rather than just focusing on what makes an application look good, the author takes you through important decisions that affect the user experience. What navigation style is right for your app? How do you try out a lot of different design ideas without wasting time?
We'll start by teaching you to evaluate and find quality ideas, then show you how to cut them down to the bare minimum required for a great mobile experience. Once you figure out your idea, you'll move on to sketching interface and interaction ideas before adding style and polish that will help get your app the attention it deserves.
By the end of the book you'll have learned all the elements that make a great user experience on the iPhone or iPad.
What you need:
You need a Mac running OS X and an iOS Developer account if you want to build iOS applications.
Table of Contents
Chapter 1. Introduction
Chapter 2. The Context
Chapter 3. The Idea
Chapter 4. The Experience
Chapter 5. The Style
Chapter 6. The Polish
Chapter 7. The Marketing
Chapter 8. Case Studies
Chapter 9. Closing Thoughts
Book Details
Paperback: 126 pages
Publisher: Pragmatic Bookshelf (January 2013)
Language: English
ISBN-10: n/a
ISBN-13: n/a
Download [7.7 MiB]