Successful Facebook Marketing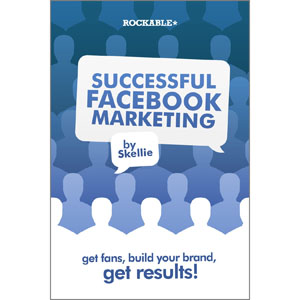 Whether you're trying to build your personal business, build your personal brand, sell your product or forge your community, Successful Facebook Marketing helps you get results!
You'll learn how to make an impressive Facebook page and find out how Facebook can lead to a huge source of traffic, sales and clients that most people don't even know about.
No amount of hype can run your brand's Facebook presence for you. In this no-nonsense, straight forward guide, Skellie will have you up and running with a professional and effective Facebook Page in no time. Get important tips on:
Setting up your first Page, what to do and what to avoid
Which types of content sharing and user participation are the most important
The importances of the "Like" button
Sharing your Facebook content on your own website
How to get your fans talking!
Table of Contents
Introduction
Creating Your Facebook Page
Promoting You Page
Publishing Unique Content on Facebook
Turning Visitors into Fans
Facebook Metrics
Facebook Advertising
About the Author
Skellie directs strategy for a group of Facebook Pages with over 100,000 fans. The blog network she manages, Tuts+, is viewed more than twenty million times a month. A veteran blogger, she has written for top blogs like Zen Habits and ProBlogger, and has over 10 years experience in web publishing.
Book Details
Paperback: 146 pages
Publisher: Rockable Press (May 2011)
Language: English
ISBN-10: 0987102621
ISBN-13: 978-0987102621
Download [15.4 MiB]